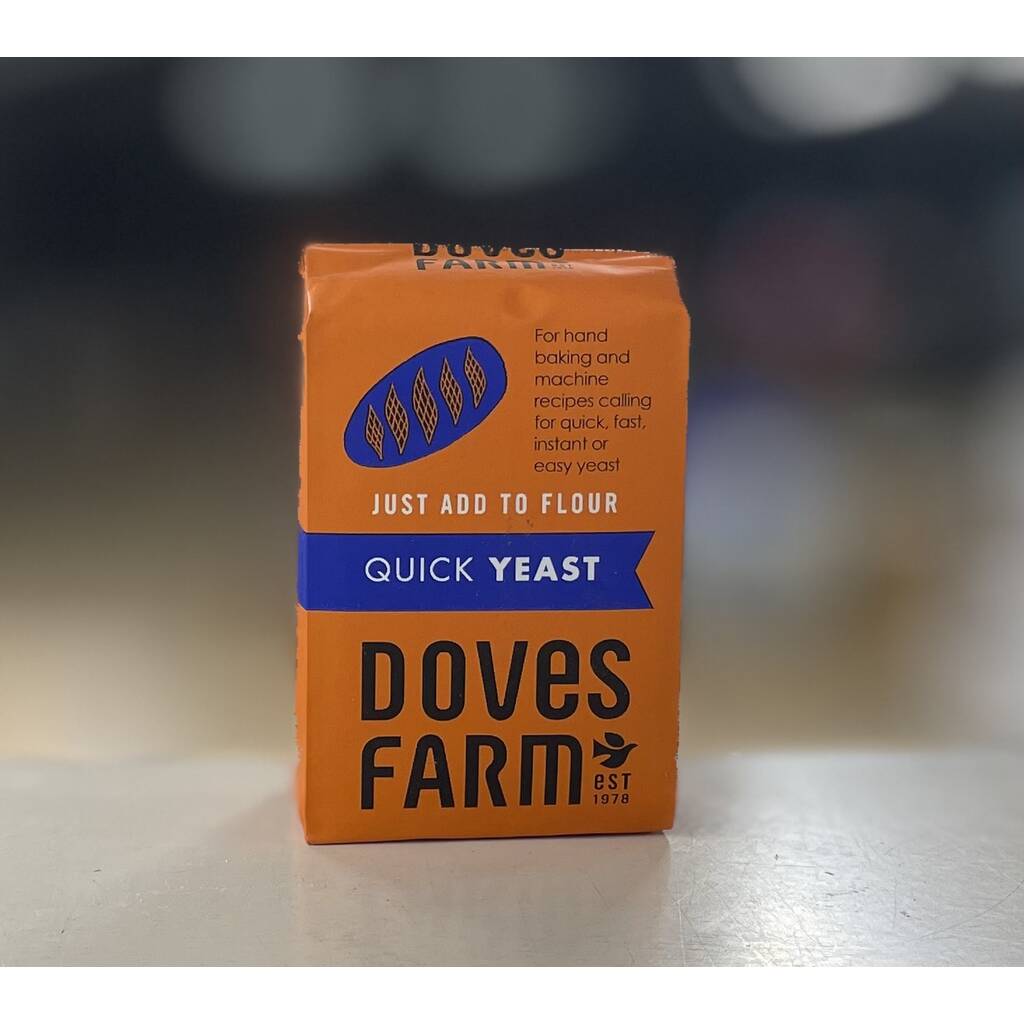 Doves Farm Dried Yeast
Doves Farm Original Dry Yeast has been specially created for use in artisan bread making.
Original Dry Yeast is activated in the same way as fresh yeast by whisking into a sugar and water solution, then leaving for 15 minutes before adding to flour.

This yeast is vegetarian and vegan, as well as being perfect for gluten free bread making.
If you spend over £50.00 online for delivery we'll give you a 10% discount.
Spend over £100.00 online for delivery and we'll give you a 15% discount.
Want to collect in store, we'll also give you a 10% discount, or 15% if you spend over £100.