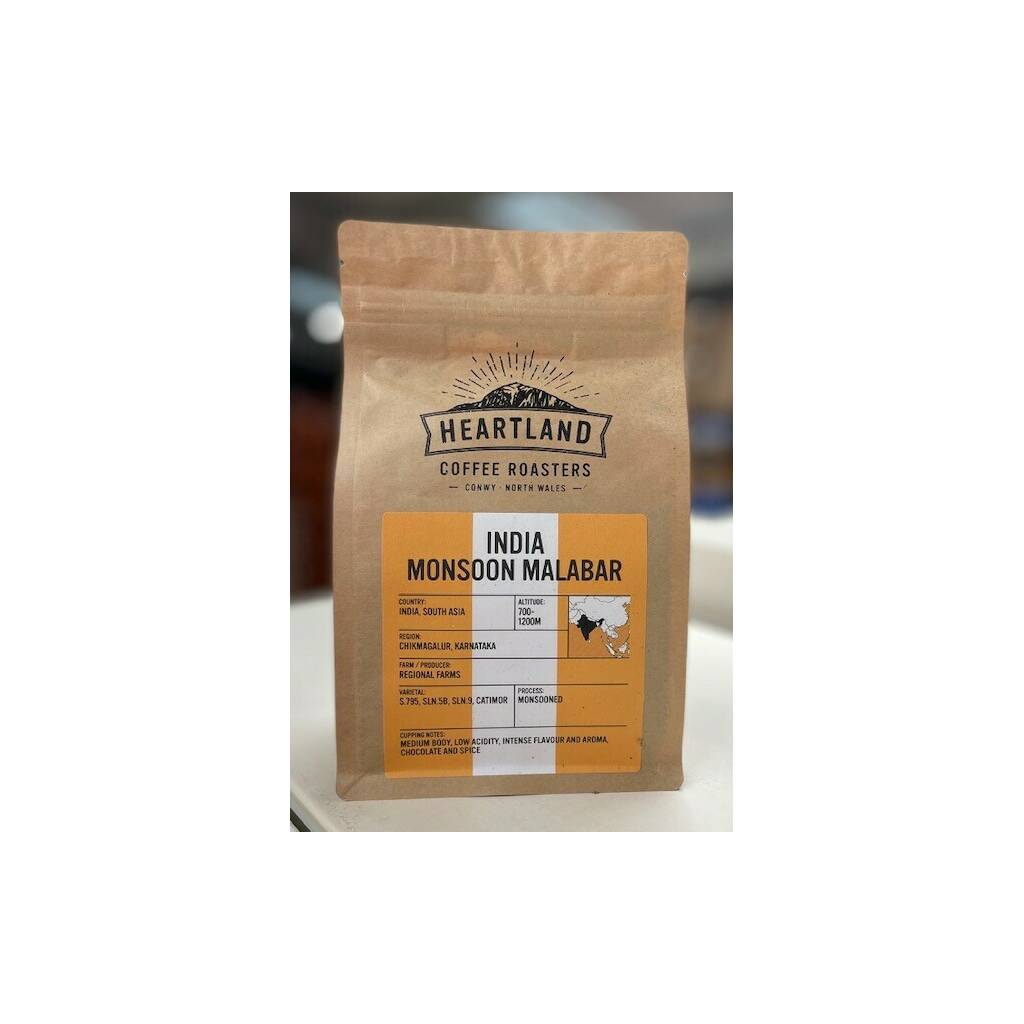 Heartland India Monsoon Malabar
This coffee stands alone as a uniquely pungent spicy, yet smooth and full flavoured coffee that is sought after by those who like a strong coffee, but not the acidic sharpness.
Best suited to cafetiere or filter brew in our experience, great for blending with more fruity and acidic coffees ie from Africa.
If you spend over £50.00 online for delivery we'll give you a 10% discount.
Spend over £100.00 online for delivery and we'll give you a 15% discount.
Want to collect in store, we'll also give you a 10% discount, or 15% if you spend over £100.