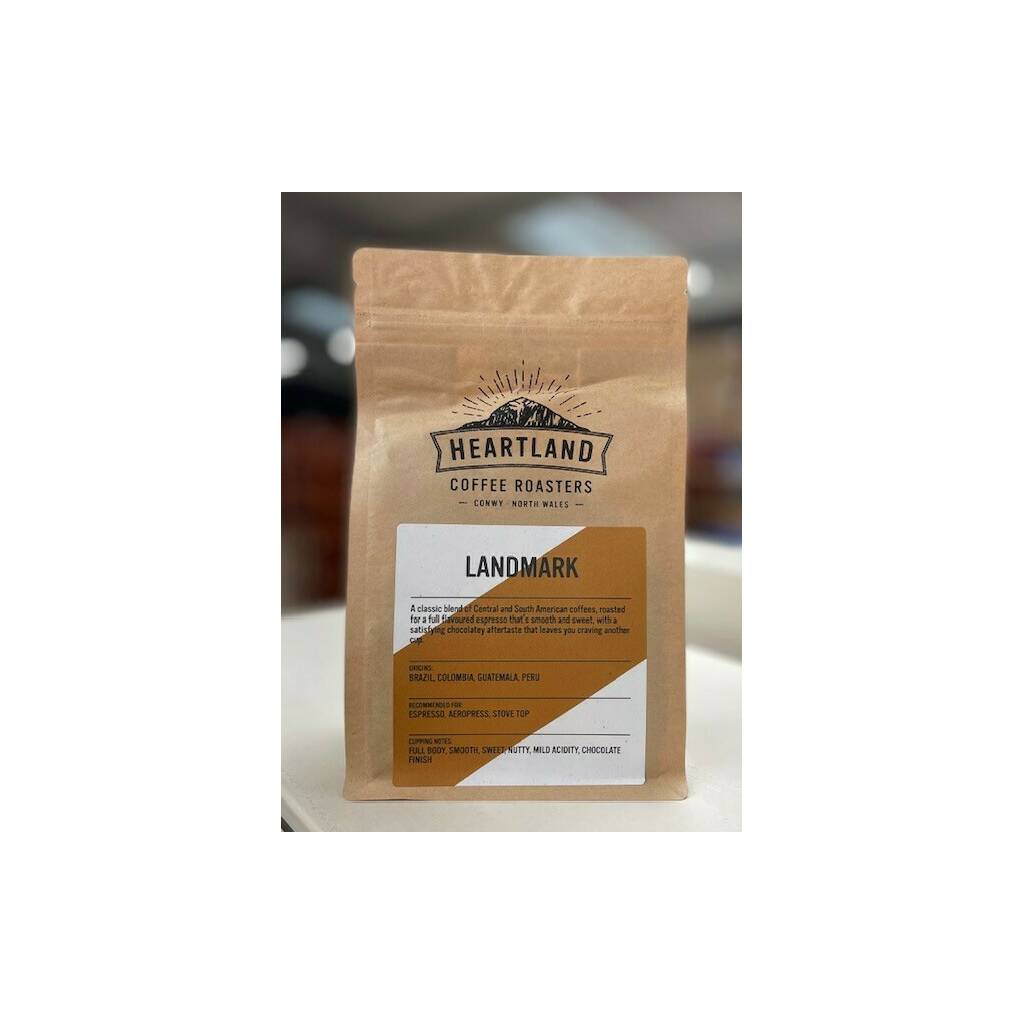 Heartland Landmark Coffee (250g)
Winner of a Great Taste Award 2021.

Perfect for espresso, producing a rich crema with excellent stability in the cup for pouring latte art into, and equally enjoyed as a cafetiere or filter brew on a lazy Sunday morning.
It's a true all rounder that Heartland Coffee are proud to call their Landmark blend.
This is ground to be ideal for Cafetiere's.
If you spend over £50.00 online for delivery we'll give you a 10% discount.
Spend over £100.00 online for delivery and we'll give you a 15% discount.
Want to collect in store, we'll also give you a 10% discount, or 15% if you spend over £100.