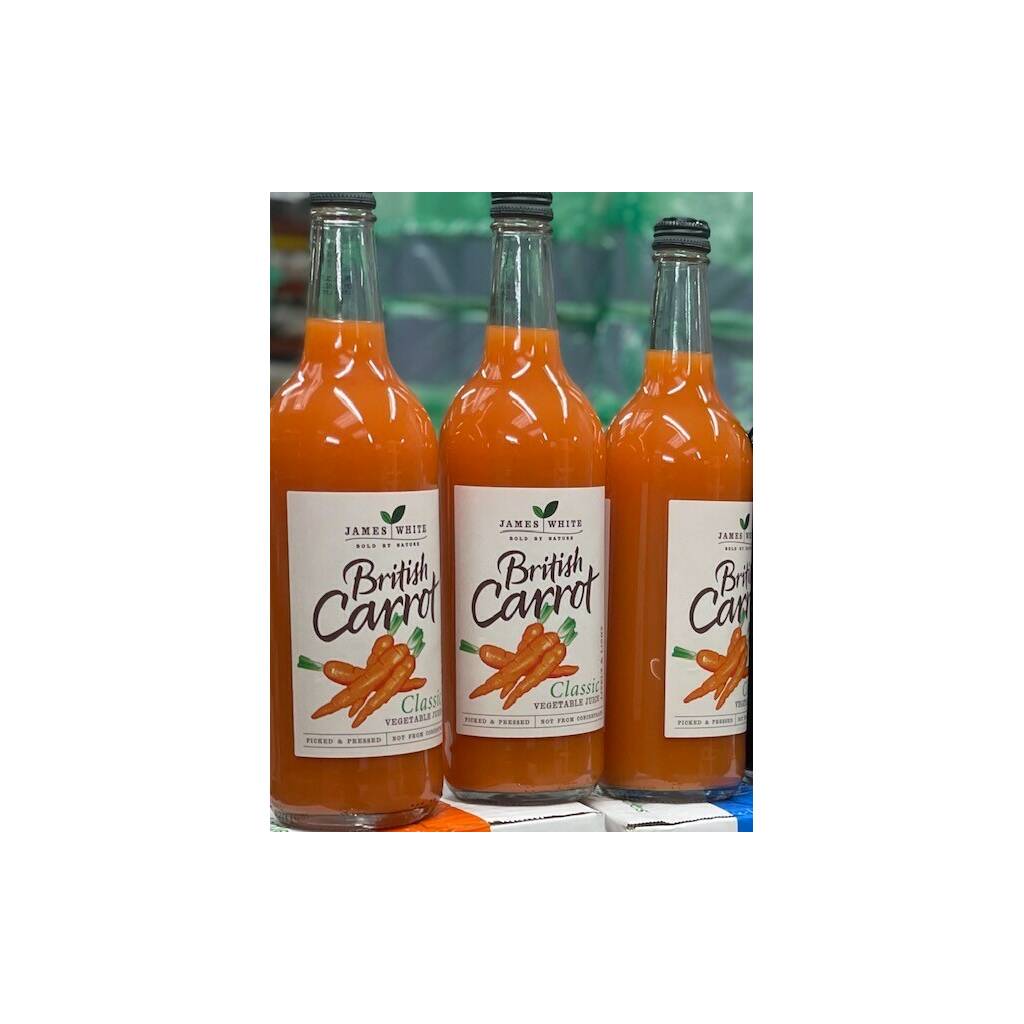 James White British Carrot Juice 750ml
Although carrots have long been grown in East Anglia, there has not really been much tradition for juicing them. So it may be quite a surprise to discover how fresh, lively and sweet our carrot juice is.
If you spend over £50.00 online for delivery we'll give you a 10% discount.
Spend over £100.00 online for delivery and we'll give you a 15% discount.
Want to collect in store, we'll also give you a 10% discount, or 15% if you spend over £100.