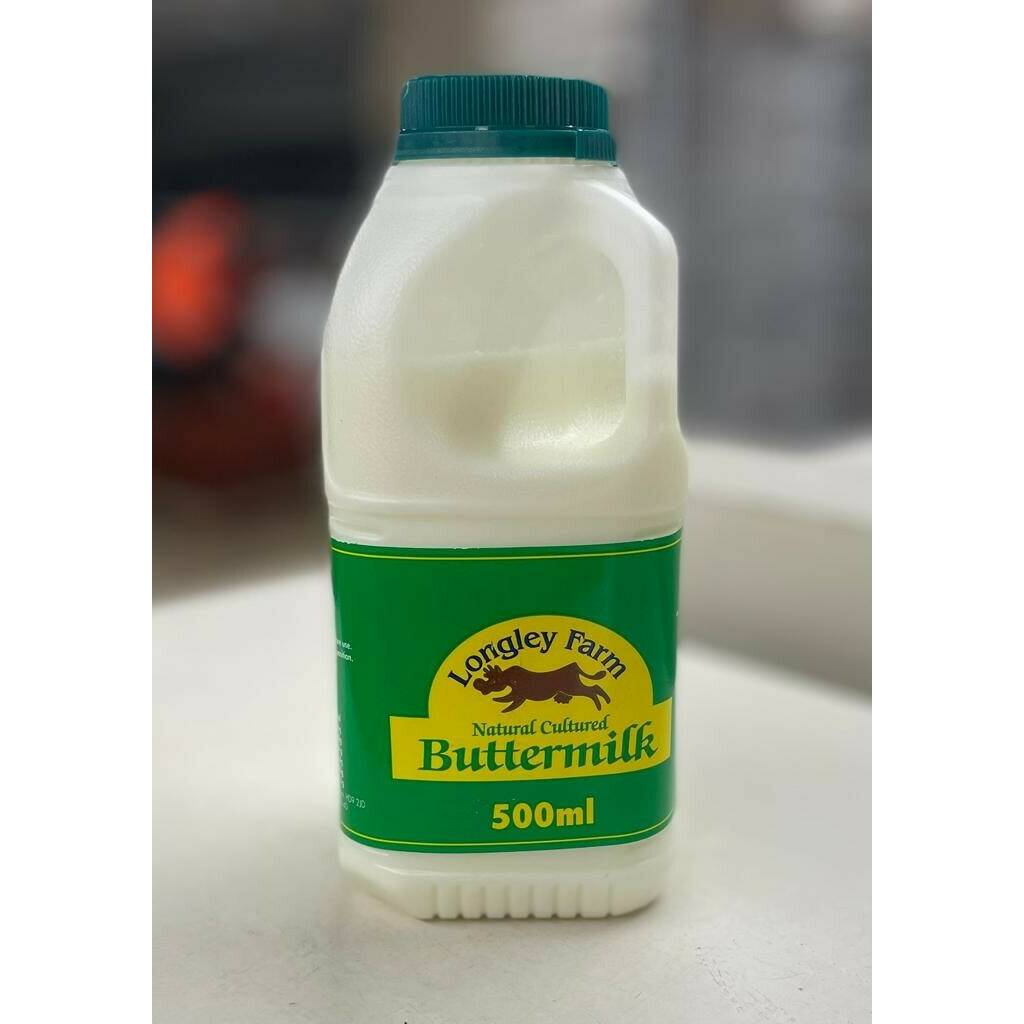 Longley Farm Buttermilk (500ml)
Buttermilk is traditionally a drink, but is more often used in baking now. When used with baking soda, it reacts to form carbon dioxide, thus helping mixtures such as soda bread, rolls, scones and waffles to rise.
It's also used as a marinade, as the acidity can help to make meat more tender and flavourful. You'll find buttermilk used in this way in some chicken dishes.
If you spend over £50.00 online for delivery we'll give you a 10% discount.
Spend over £100.00 online for delivery and we'll give you a 15% discount.
Want to collect in store, we'll also give you a 10% discount, or 15% if you spend over £100.