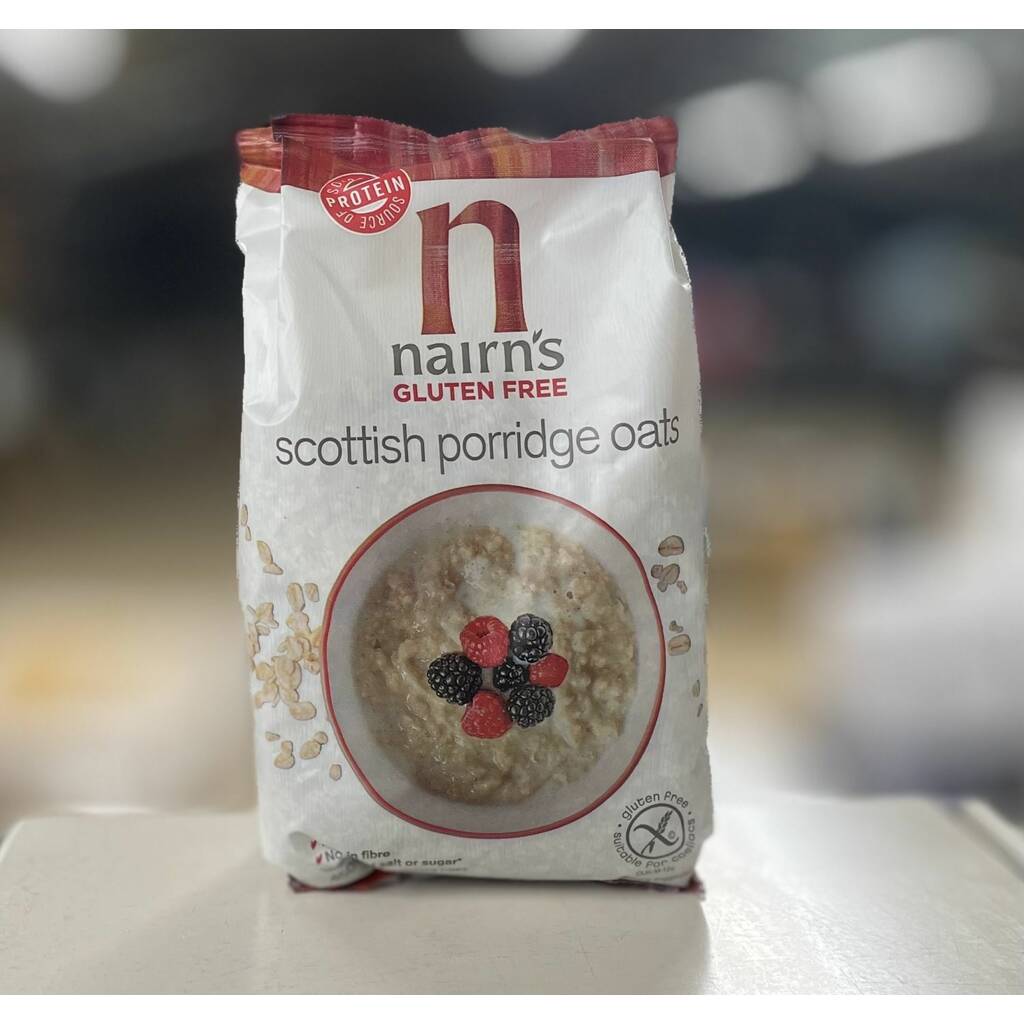 Nairn's Gluten Free Porridge Oats
Gluten Free Scottish Porridge Oats that contain wholegrain oats and nothing else. Oats for our porridge are grown in dedicated fields and are milled in uncontaminated conditions.
If you spend over £50.00 online for delivery we'll give you a 10% discount.
Spend over £100.00 online for delivery and we'll give you a 15% discount.
Want to collect in store, we'll also give you a 10% discount, or 15% if you spend over £100.