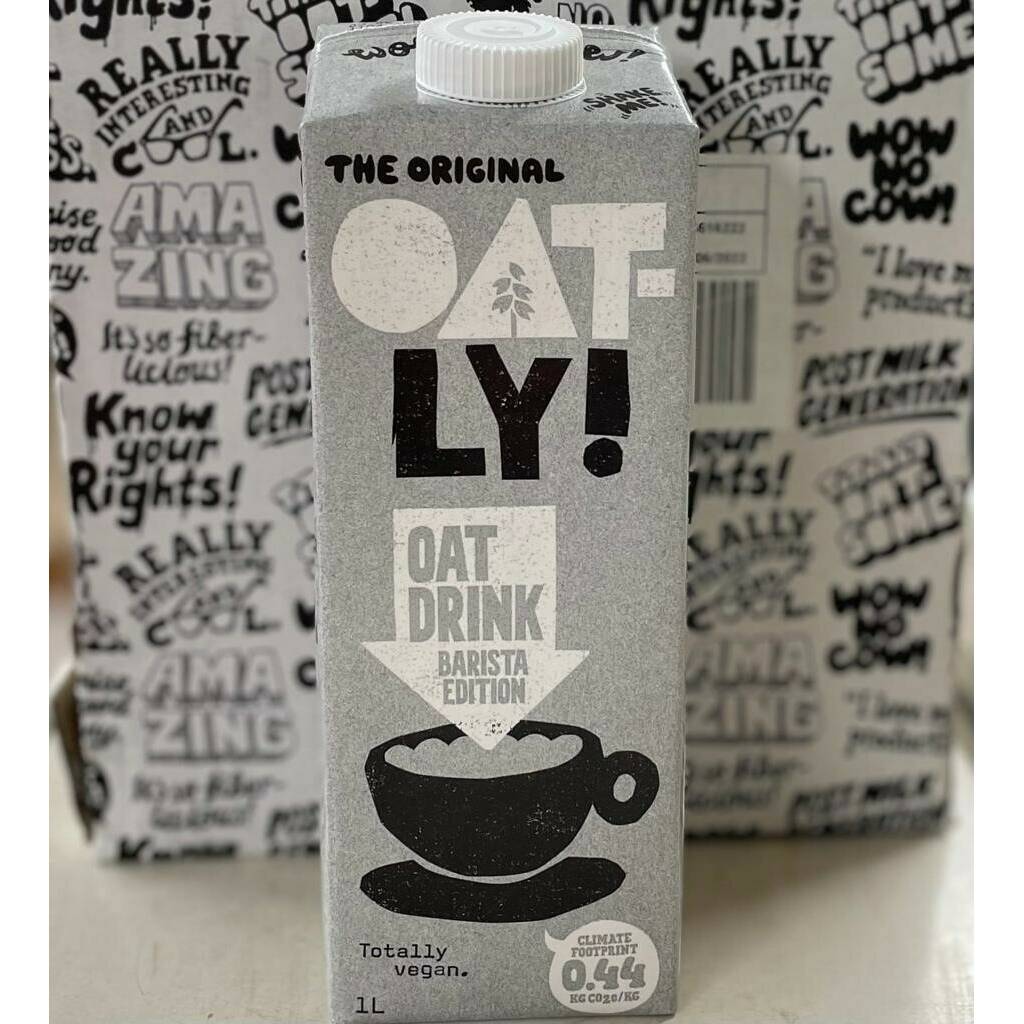 Oatly Milk Alternative - Barista Style
Foam it, pour it and taste it.
It doesn't taste overly sweet like soy nor does it have that heavy feeling like milk. And it contains no nuts whatsoever. Just pure goodness that foams to perfection in each cup you pour.
If you spend over £50.00 online for delivery we'll give you a 10% discount.
Spend over £100.00 online for delivery and we'll give you a 15% discount.
Want to collect in store, we'll also give you a 10% discount, or 15% if you spend over £100.