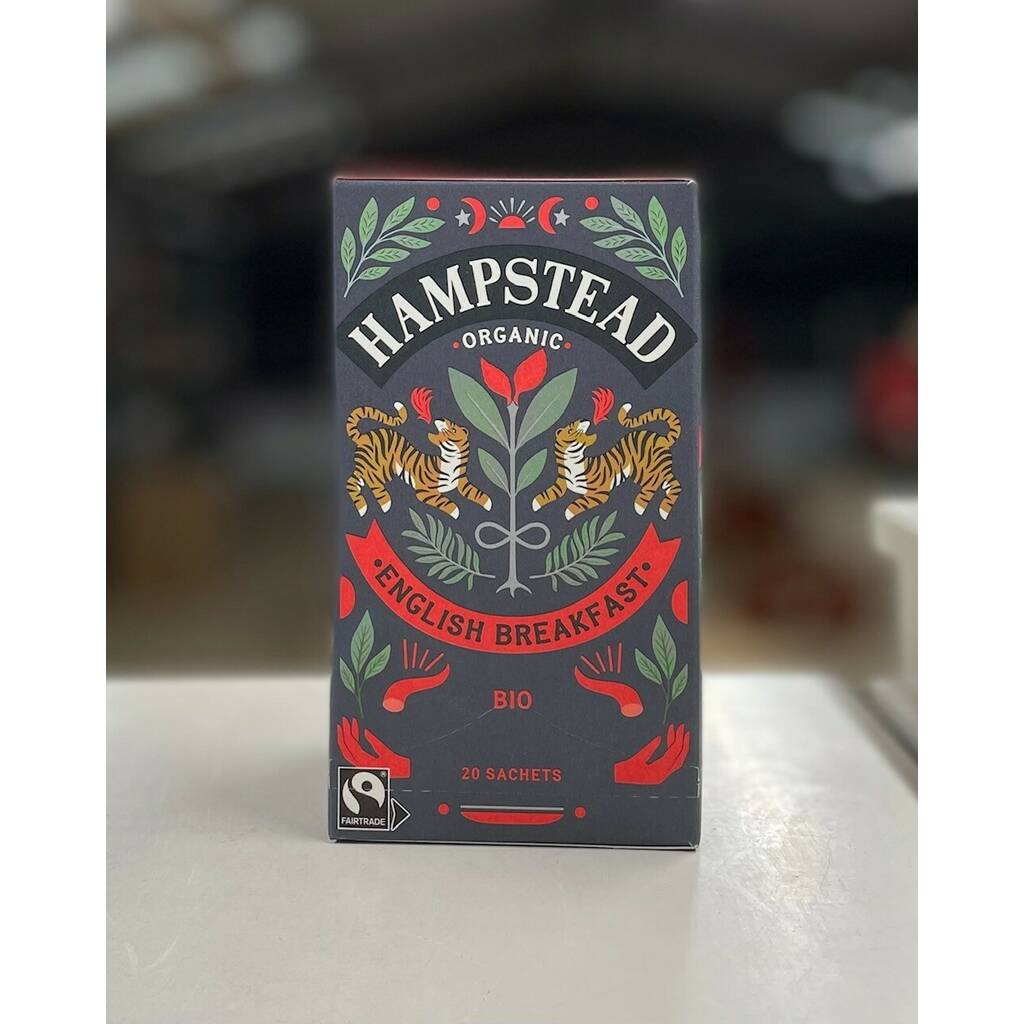 Organic English Breakfast Tea (20 Bags)
This Organic and Fairtrade English Breakfast Tea is a full-strength Black Tea that goes well with milk or cream. A robust blend of leaves from India and Africa, areas both famed for their rich succulent Teas. A bold, full-bodied blend with malty tones.

If you spend over £50.00 online for delivery we'll give you a 10% discount.
Spend over £100.00 online for delivery and we'll give you a 15% discount.
Want to collect in store, we'll also give you a 10% discount, or 15% if you spend over £100.