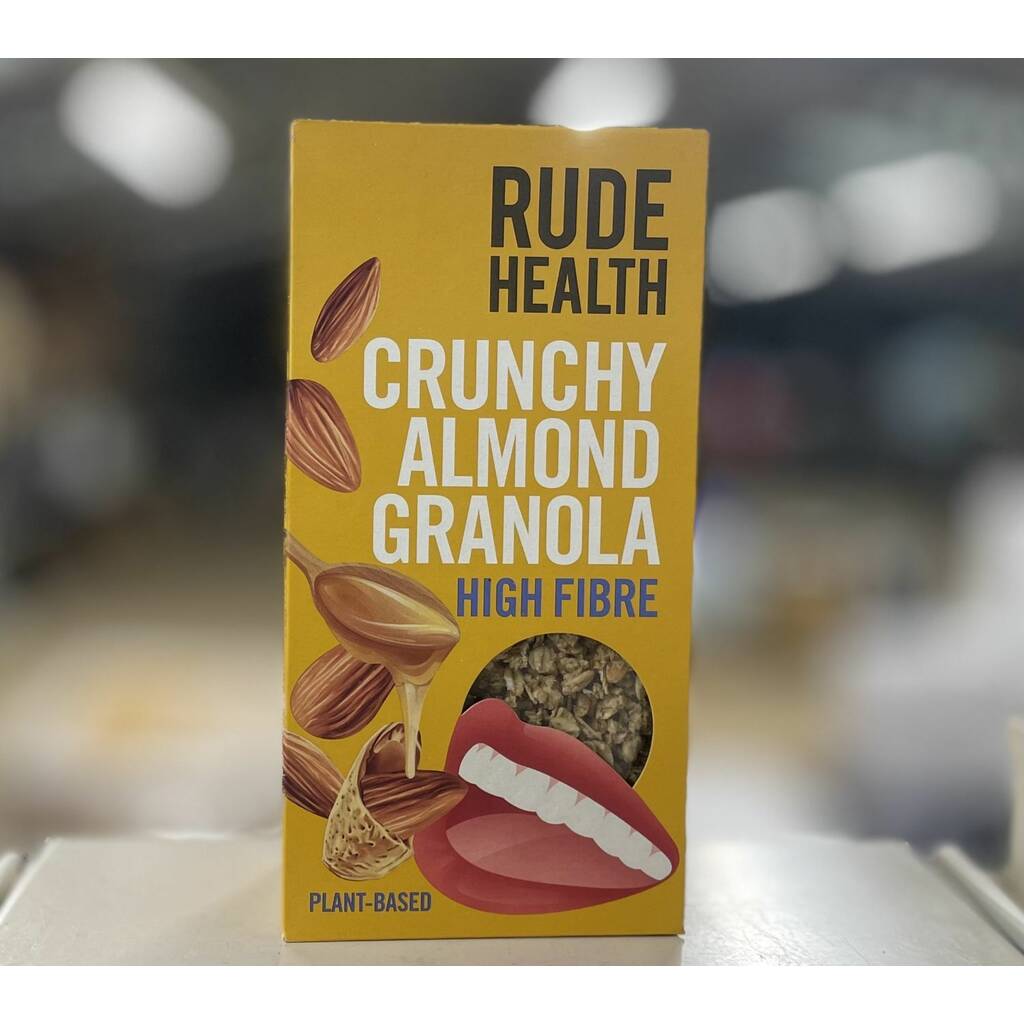 Rude Health Crunchy Almond Granola
Currently Unavailable
This granola is many things; quiet is not one of them. We cluster oats with just the right amount of raw cane sugar and sunflower oil to give it bite, add puffed wheat to give it a gentle crunch and add roasted Mediterranean almonds to tum that crunch up to eleven.
If you spend over £50.00 online for delivery we'll give you a 10% discount.
Spend over £100.00 online for delivery and we'll give you a 15% discount.
Want to collect in store, we'll also give you a 10% discount, or 15% if you spend over £100.