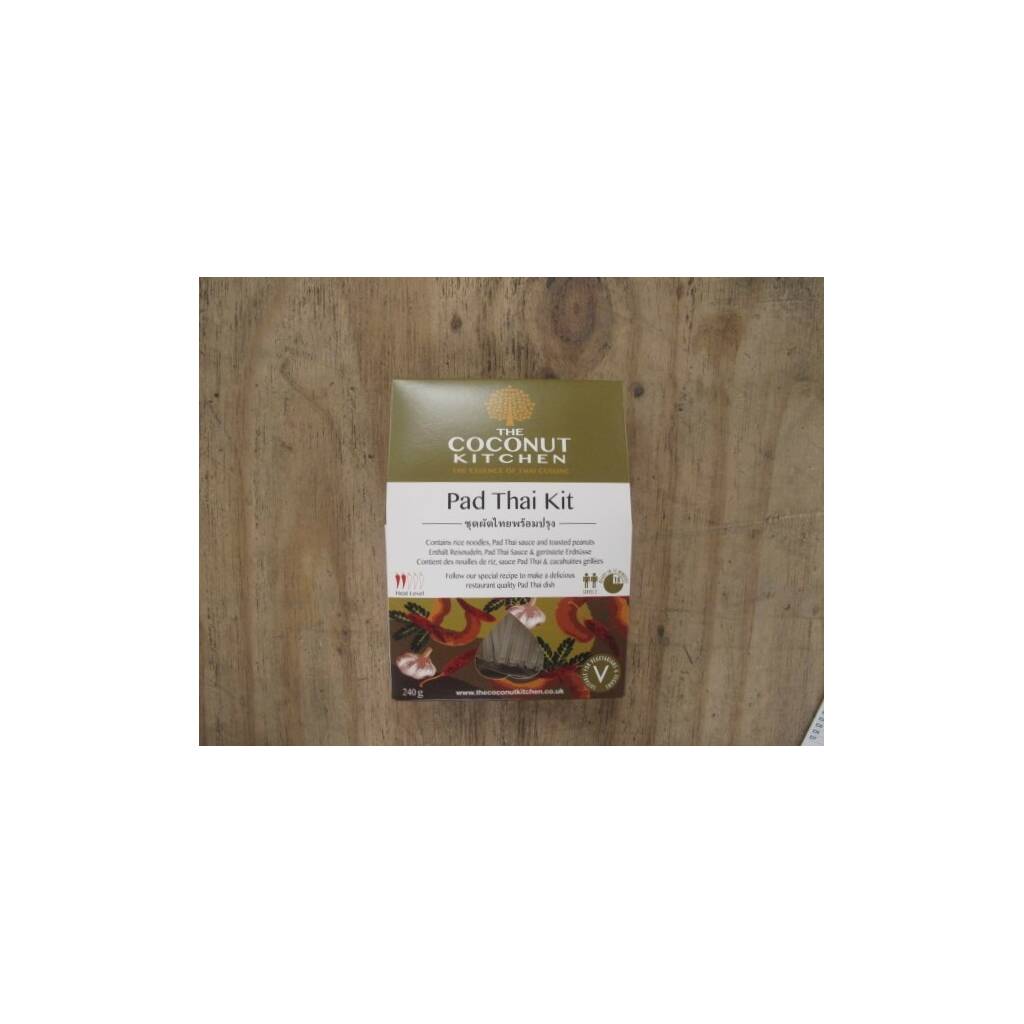 The Coconut Kitchen Pad Thai Kit
Meal kit for 2 includes: good quality 3mm rice noodles, our famous vegan friendly Pad Thai sauce and a sachet of toasted peanuts which we have kept whole for extra freshness!
It gives you a true Thai taste and a Pad Thai that dish that you will remember. Just add in your vegetables, tofu, chicken or prawns and egg and its ready in just 15 minutes. Recreate a true restaurant quality dish at home.
If you spend over £50.00 online for delivery we'll give you a 10% discount.
Spend over £100.00 online for delivery and we'll give you a 15% discount.
Want to collect in store, we'll also give you a 10% discount, or 15% if you spend over £100.