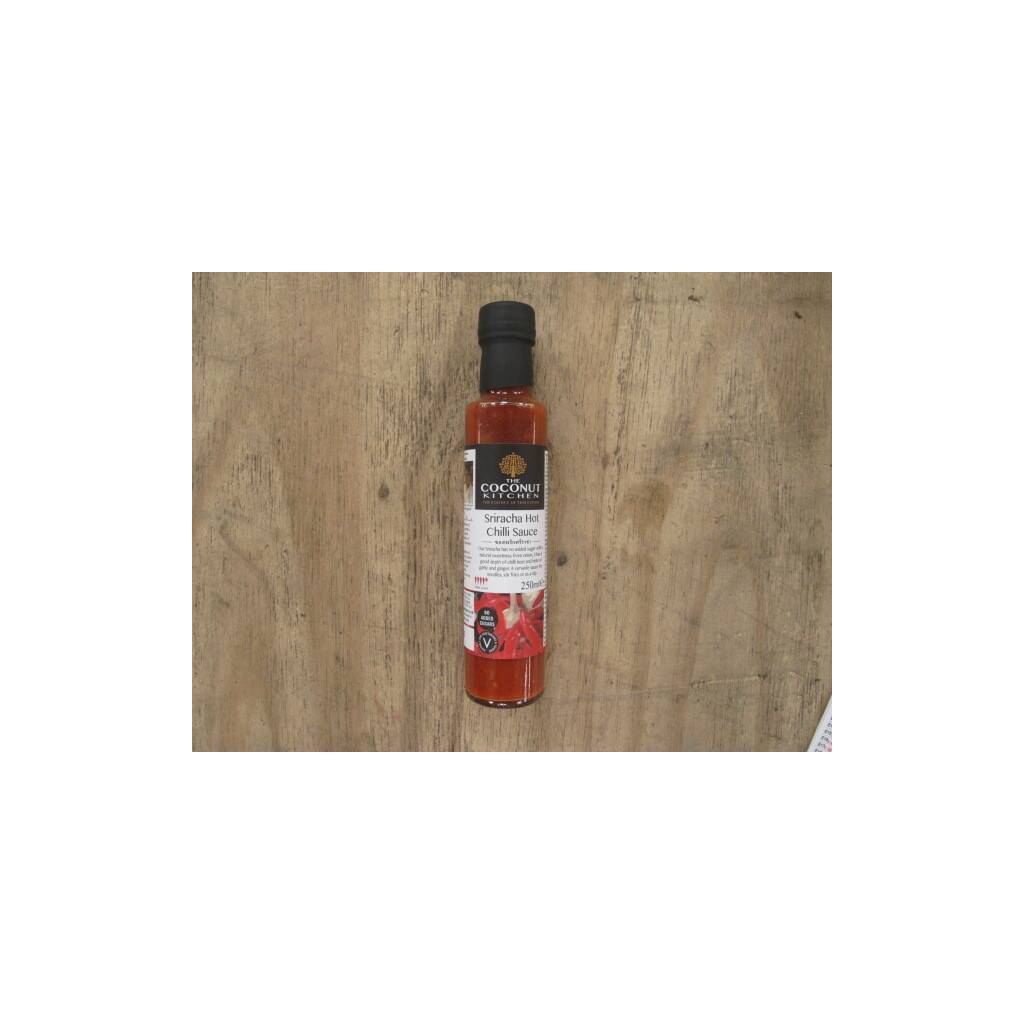 The Coconut Kitchen Sriracha Hot Chilli Sauce
As a bonus for many diets our sauce is a low carb hot chilli sauce with no added sugar! There is still a background sweetness to the sauce which comes from pulped fresh onions and we add ginger, garlic, vinegar and salt of and lots of chilli's of course!
Our low carb hot chilli sauce is great to pour on stirfry noodle dishes and noodle broths or you can cook with it too. It also makes a tasty dip for anything. A great sauce for a BBQ's and its fantastic on burgers. Basically, pour it on anything to bring a spice and flavour dimension to any dish.
If you spend over £50.00 online for delivery we'll give you a 10% discount.
Spend over £100.00 online for delivery and we'll give you a 15% discount.
Want to collect in store, we'll also give you a 10% discount, or 15% if you spend over £100.