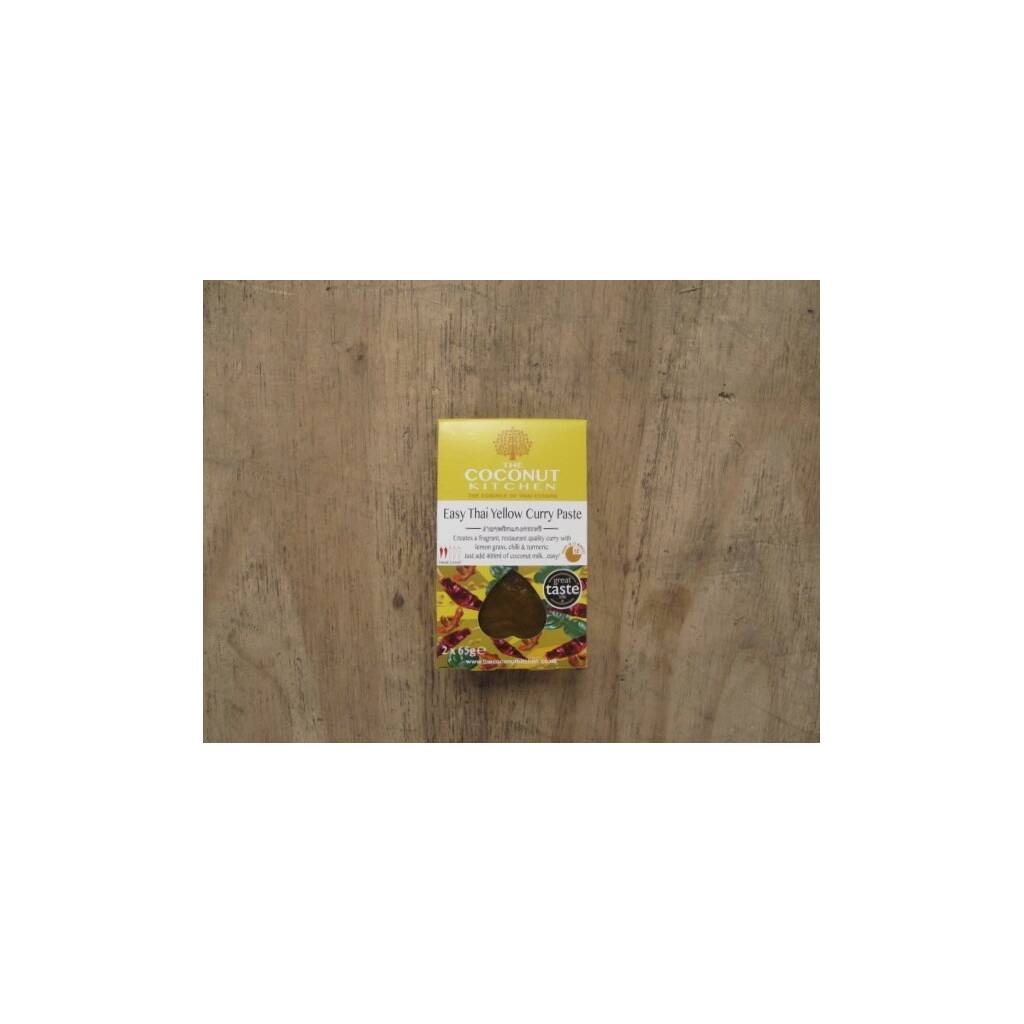 The Coconut Kitchen Easy Thai Yellow Curry Paste
This curry paste creates a fragrant curry made with lemongrass, turmeric and chilli. Perfect to make a yellow seafood curry as the fragrant taste of lemongrass and the medium chilli heat is a great complement with delicate seafood. In Thailand you will often find this cooked with chicken thighs and potatoes which is great too.
Quick cooking instructions for 1-2 servings: 
Add 200ml of coconut milk into a pan, stir in the full contents of one sachet. Bring to the boil and simmer for 5 mins add your preferred meat, seafood or vegetables.
If you spend over £50.00 online for delivery we'll give you a 10% discount.
Spend over £100.00 online for delivery and we'll give you a 15% discount.
Want to collect in store, we'll also give you a 10% discount, or 15% if you spend over £100.