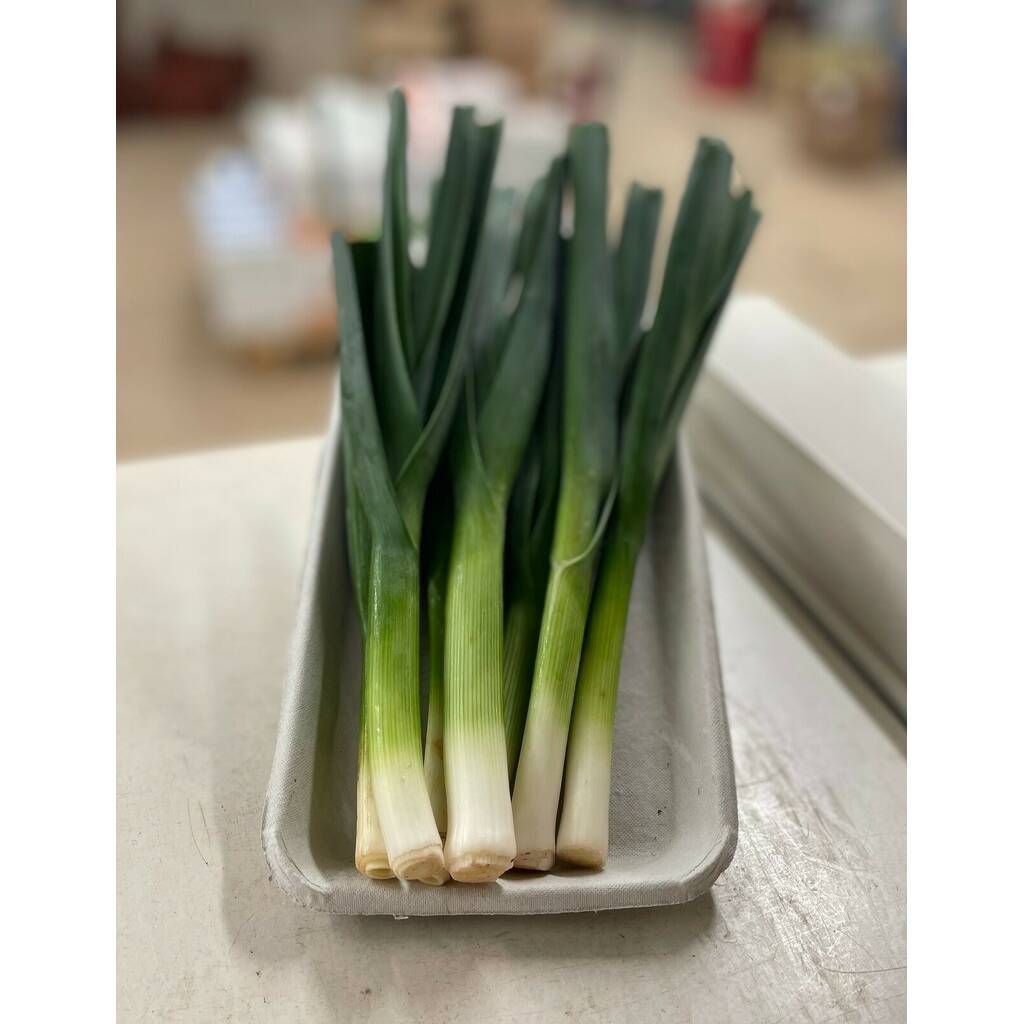 Baby Leeks - 250g Pack
Similar to spring onions but with a milder taste. Baby leeks are mild enough to eat raw and are crisp, developing a melting quality when cooked. Baby leeks are entirely edible, including the roots.
They are perfect for classic recipes such as pot pies, leek tarts and hearty soups. Baby leeks are a great salad or pizza ingredient, can be caramelised when sautéed with olive oil or butter and added to potato dishes and pastas.